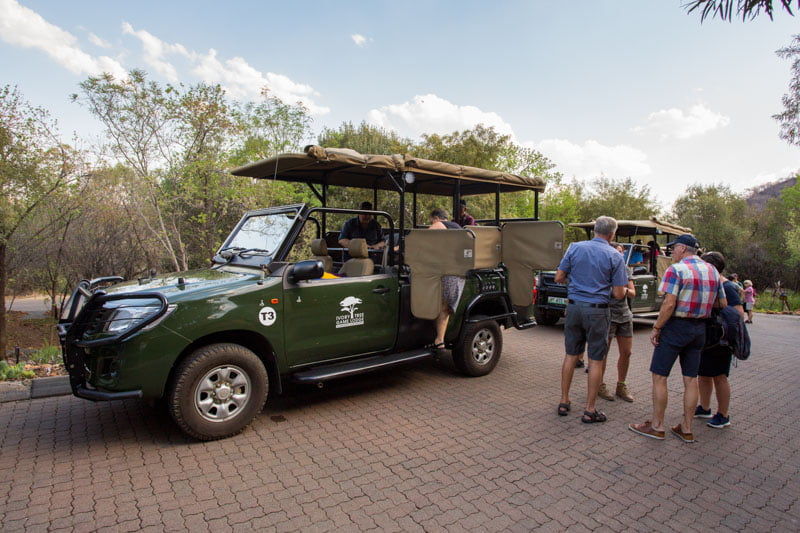 EXPERIENCES
 We offer a wide range of activities for our guest's enjoyment
The Lodge provides a number of fun filled leisure activities for couples, families and groups. A list of activities can be found below, please enquire with the lodge to pre-book those not included in your package:
BIG 5 GAME DRIVES
Get the real feel for the African bushveld by going on a morning or evening game drive. Driving in an open safari vehicle, along with a qualified guide – experience the Big 5 territory of the Pilanesberg Game Reserve.
Please Note: No children under the age of 6 allowed on game drives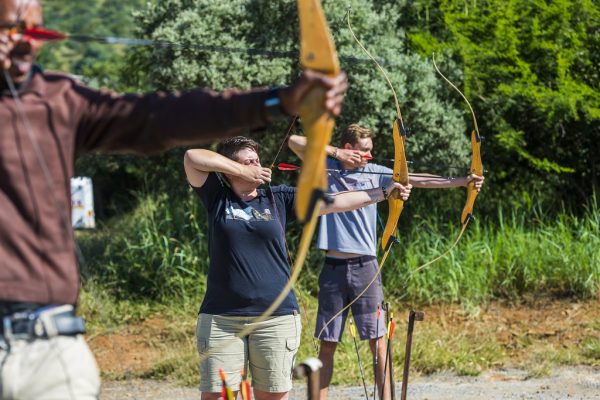 ARCHERY
Mix a little bit of adventure with history with an ancient bushveld tradition; archery – with a modern influence of course. You will receive a short safety briefing, and your guide shares a tale about the San hunters before you grab this opportunity to learn the technique of a challenging art form.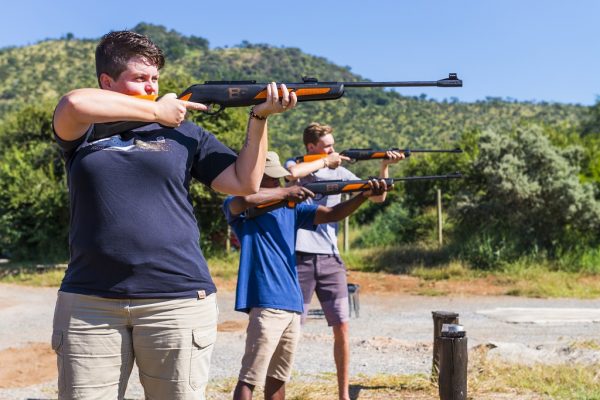 AIR GUN SHOOTING
Enjoy action satisfaction with this adventure-filled activity. Take aim and practice your pellet gun aiming skills with a fixed target! You will receive a safety briefing and demonstration from an experienced guide to ensure you a thrilling experience in the safest possible way.
QUAD BIKING
Ride your way into some adrenalin-pumping obstacles on our exciting quad trail! Our excellent operational brief from our guides ensures that you need no previous experience quadding. Your one-hour adventure will see you through the bushveld, including a trip into the local community where you will meet its residents, and be guided through the lodge's involvement in community projects.
INTERACTIVE DRUMMING
Get into the vibe of your Ivory Tree experience and get involved in some interactive drumming. Drumming has always been an important facet in African culture as a form of expression and communication. A minimum of five and a maximum of 120 guests can be accommodated in this interactive drum circle. All ages welcome!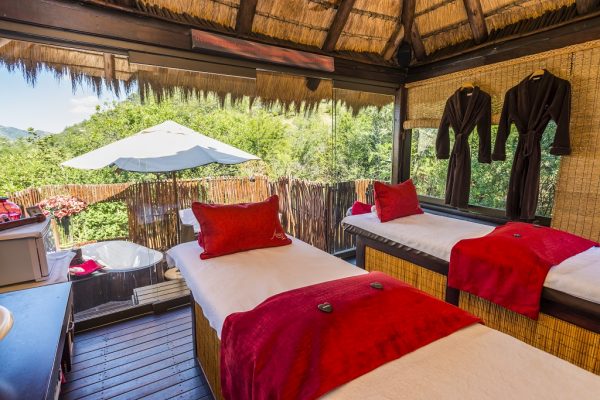 AMANI AFRICAN SPA
If you haven't found enough tranquility at our lodge yet – our award-winning Amani African Spa is just what you need. The ultimate escape for pure self-indulgence while offering an authentic, African-inspired experience. 
CHECK AVAILABILITY AND BOOK ONLINE HERE
SUBSCRIBE TO OUR NEWSLETTER