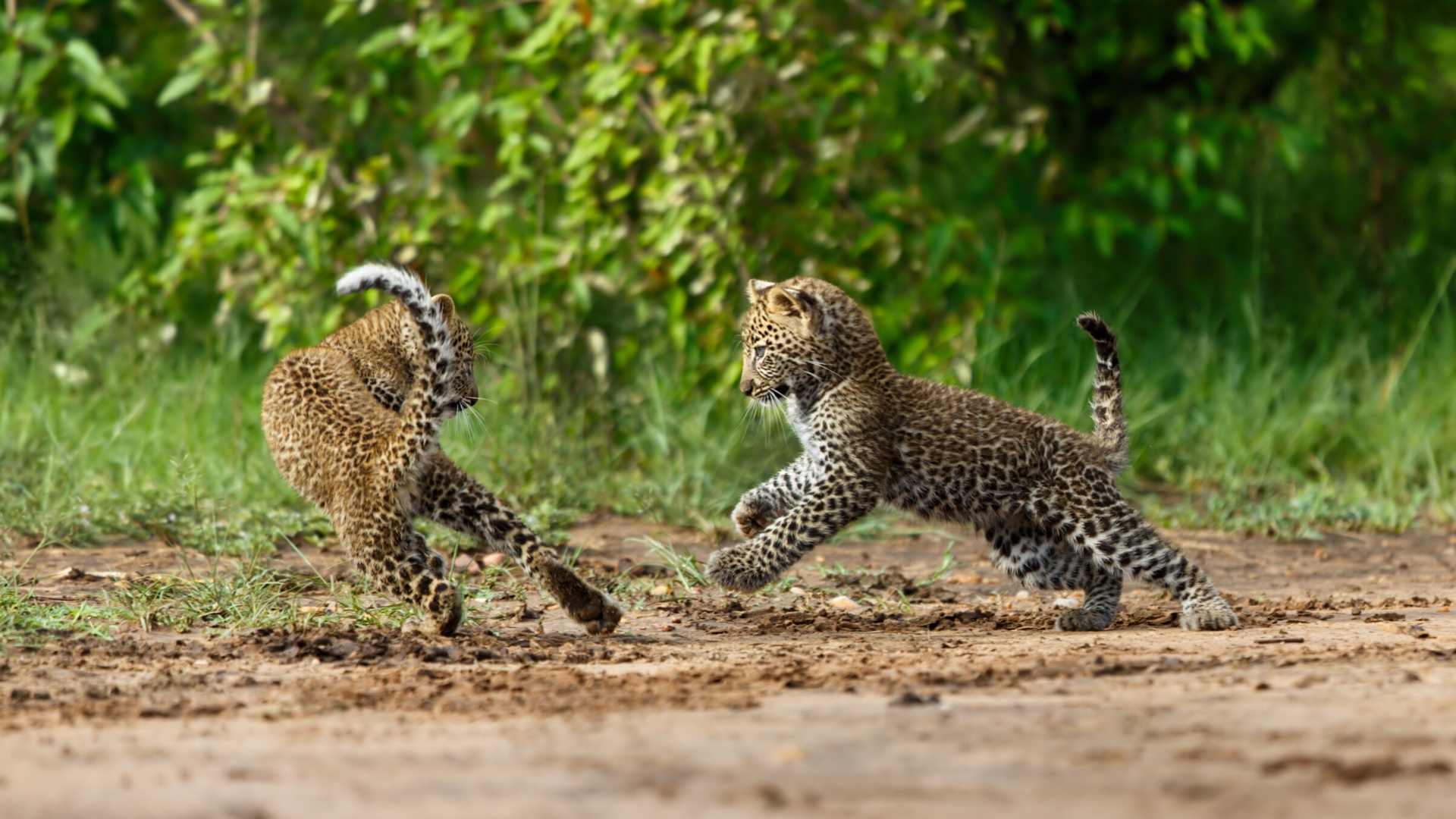 A WARM WELCOME TO IVORY TREE GAME LODGE.
5 STAR LUXURY LODGE SITUATED IN THE MALARIA FREE PILANESBERG GAME RESERVE
Ivory Tree Game Lodge lies in the heart of the Pilanesberg Game Reserve. The reserve is set within the crater of an ancient volcano – one of the largest of a very rare formation. This ancient configuration comes hand-in-hand with various indicators of the presence of early man in the region. This is showcased through the numerous Stone and Iron Age sites that are scattered throughout the Park.
This exquisite Pilanesberg lodge offers you a variety of room options from Standard, Family, Luxury, Executive Suite an even the Pilane Villa. The Executive Suite is the perfect place for private luxury by offering a plunge-pool on the private patio atop all its other fantastic offerings. Looking for a little adventure too? At Ivory Tree Game Lodge – adventurous outdoor activities include quad biking, archery, airguns, and more.
Sign up to our newsletter and stay up to date with exciting things at Ivory Tree Game Lodge TO SIGN UP CLICK HERE.
THE IVORY TREE EXPERIENCE
Most of our guests are at Ivory Tree for the thrill of the open vehicle safari. Ivory Tree uses custom built 10 seater open game viewers which permit maximum all around visibility. The park is home to a wide variety of general game including the Big 5, in addition both species of rhino occur, namely black and white, and cheetah and wild dog. Each group of guests is assigned a personal guide who is tasked with interpreting the sights and sounds of the African bush. Your guide is always around to ensure that you remain comfortable during your stay with us.
Big 5 Reserve:

 

Yes
Air conditioning:

 

Yes
Swimming pool:

 

Yes
Boma Dinner: Yes
Child Friendly:

 

Yes
Malaria Area:

 

No
Spa:

 

Yes
Wi-Fi:

 

Yes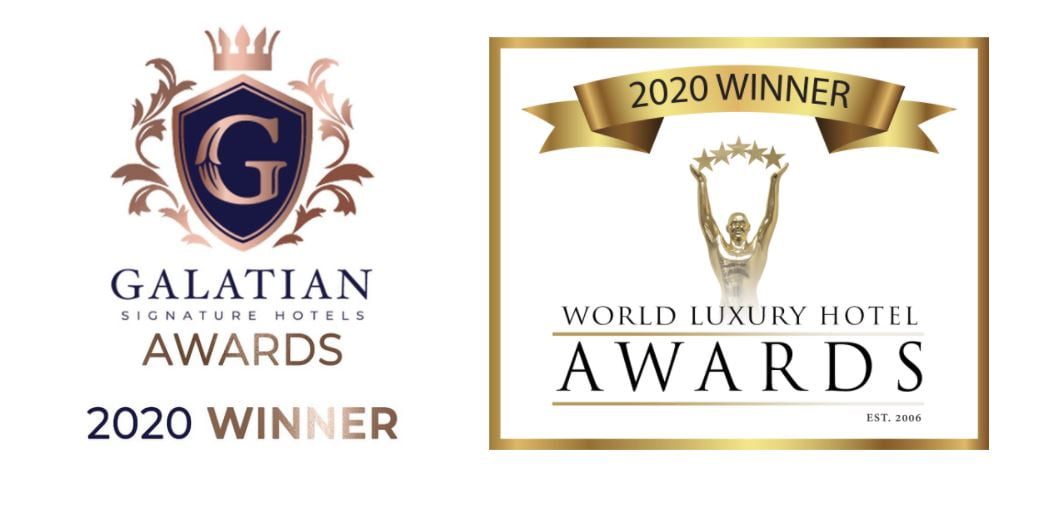 ABOUT
PILANESBERG NATIONAL PARK
The crater of a long extinct volcano is the setting of Ivory Tree Game Lodge in Pilanesberg Game Reserve – a fascinating alkaline complex produced by volcanic eruptions some 1300 million years ago. Pilanesberg Game Reserve is one of the largest volcanic complexes of its kind in the world. Its rare rock types and structure make it a unique geological feature.The area is fringed by three concentric ridges or rings of hills – the formation rises from the surrounding plains like a bubble. The structure of the park is termed the "Pilanesberg Game Reserve Alkaline Ring Complex". Ancient, even by geological time scales, this extinct volcano is the most perfect example of an alkaline ring complex. 
Unlike any other large park, unique overlaps of mammals, birds and vegetation occur because of this transition zone. Springbok, brown hyena, the red eyed bulbul, and camel thorn trees usually found in arid areas are found cohabitation with moist-area-limited impala, black eyed bulbul and Cape chestnut trees.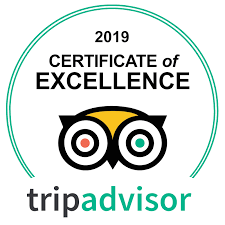 My ultimate favorite This place is near to my heart. We visit more than twice a year and we are satisfied every time we go. From the location to the meals, game drives and the socializing with game rangers. It is the best place. You build up a good relationship with game rangers even if you are there for only 2 days. The staff is always friendly and the managers always ready to assist. I had most of my favorite memories at Ivory tree ! Be sure to visit (And see the amazing baths!!!)

Relaxing time in the bush Service was 200%. All very friendly and very attentive. Michael our ranger was very knowledgeable. Very Covid conscious, so all food is dished up for you. Family room was great, two bedrooms, outdoor patio area with sun loungers and a splash pool

f1ms05zv110r0cd22020
2020-08-18
Great experience We planned a romantic couples weekend away and the the staff was very friendly and helpful and went out of their way to make our stay special. Our Ranger was knowledgeable and interactive. We were well fed and the room was lovely with a beautiful fireplace. Overall great stay

Mr We had a lovely 3 night stay, at this highly recommended Lodge. The 3 buffet meals a day, were to die for. Our room was very comfortable Jan our ranger was very knowledgeable. We will certainly return

9 Months Later Still in Awe We stayed here for 2 nights with a mid size group and cannot say enough positive things about our stay. As a very frequent traveler, this stood out for many reasons as a trip of a lifetime. From the time we got there everyone was extremely and genuinely friendly. Food was simple and fresh, well prepared and served with a smile. Great places to unwind after the drives. Most memorable was our guide Desmond, knowledgeable, friendly and caring. We got to see 4 of the Big 5. But even without the sightings the beauty of the land was worth the stay. I almost talked myself from going due to a busy schedule. My wife insisted I join my colleagues and I was lucky I lost the argument!! This was something I will never forget. My sincere thanks top ALL at the Lodge. I will return.

Bush visit Great game drive with knowledgable ranger. Food presented at breakfast and dinner was very good. Fair selection of drinks. Staff extremely helpful and friendly. The accommodation was just acceptable, and views from the room disappointing.

Amazing Stay I have just returned from a two night stay and had a wonderful time, I am just sorry it wasnt longer! The lodge is beautiful - the main areas, pool and the rooms. We loved the patio area of our room as you felt so close to nature. All the staff were friendly and attentive. The food was lovely and had something for everyone, whether you are a more adventurous eater or not. The game drives were the best part - our ranger Valbert was very knowledgeable and we saw some amazing animals as well as enjoying the sights and sounds of the park itself. It was all the small touches provided during our stay that were appreciated - the hot towels and drinks on return from the drives, morning coffee and afternoon tea before leaving etc. I was sorry to be leaving and I would love to go back!
A super break We had a fantastic three days at Ivory Tree Game Lodge. The hotel staff are incredibly friendly and helpful from the moment of arrival with the porter Excellent bringing our luggage to our room. The accommodation (we were upgraded) was amazing - with two bedrooms, a huge sitting room, a plunge pool/sun deck and an outdoor shower. I was a bit scared of the outdoor shower but it was really refreshing and fun! The food was generally very good with good buffets and lots of choice. They serve a big breakfast, lunch, an afternoon snack and dinner! So you will never be hungry. The meat offered is varied including Crocodile, Kudu and Warthog, the latter is a bit chewy. But the best bit has to be - the game drives. We had a super guide in Werner. He was knowledgeable, passionate and patient. Unlike other guides in the park, he was respectful of the animals while still trying to get us good sightings. He told us entertaining stories about the wildlife, the plants and the trees. We learnt a lot about the habits of different animals and he shared his love of wild dogs! Thank you so much Werner!

Wonderful stay We had never stayed anywhere like this previously and it certainly was a wonderful few days. The accommodation is very private, spacious and spotlessly clean. Everyone has their own outside area which let's you almost sit in the bush. The butterflies were very plentiful and wonderful to watch, as were the many species of birds that popped by. Food was great and nothing was too much trouble for the wait staff. They even had fresh coffee and muffins available before we headed off on our early morning safari drive. Breakfast was ready when we got back. Game drives twice a day were wonderful. The guides (ours was Joas) knew exactly what they were doing, they were friendly, very well trained and very knowledgeable. We saw many different animals and they all looked very healthy. We loved every minute of it.

Bom lodge Ficamos hospedados no Ivory Tree por 4 noites em março/2020. Gostei desse lodge em alguns quesitos: ambiente familiar, atendentes solícitos e educados, quartos amplos e limpos (fiquei em uma luxury suite with pool). Os games também são ótimos, mas conseguimos ver todos big five. Fiz também o safari de balão, que é emocionante do início ao fim! Vale super a pena (só não é barato, prepare o bolso!). Drinks excelentes! Pontos a melhorar: a comida é muito forte e muuuuito temperada, meu marido e eu passamos muito mal desde o primeiro dia... meu filho de 2 anos "passou a pão", não nos adaptamos com a comida, infelizmente. No entanto, indicaria o lodge pra amigos.
We have a wide range of specials for you to come and experience the magic of Ivory Tree Game Lodge after lockdown.
THE LATEST NEWS FROM THE LODGE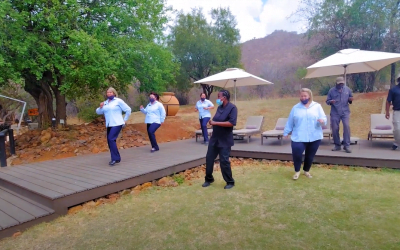 What is the Jerusalema Dance Challenge? The dance challenge took off in February 2020, as Covid-19 caused lockdowns in African countries like in...
CHECK AVAILABILITY AND BOOK ONLINE HERE
SUBSCRIBE TO OUR NEWSLETTER
SHEPHERD'S TREE GAME LODGE
VISIT OUR SISTER LODGE IN THE PILANESBERG